Rethink vulnerability management¶
Optimize your security posture by drastically reducing the time spent on executing, managing, and prioritizing.¶
Faraday introduces a new concept - IPE (Integrated Penetration-Test Environment) a multiuser Penetration test IDE.
Designed for: - Distributing
Indexing and

Analyzing the data generated during a security audit.
Made for true pentesters!
Faraday was made to let you take advantage of the available tools in the community in a truly multiuser way.
Designed for simplicity, users should notice no difference between their own terminal application and the one included in Faraday. Developed with a specialized set of functionalities, users improve their own work. Do you remember the last time you programmed without an IDE?
What IDEs are to programming, Faraday is to pentesting.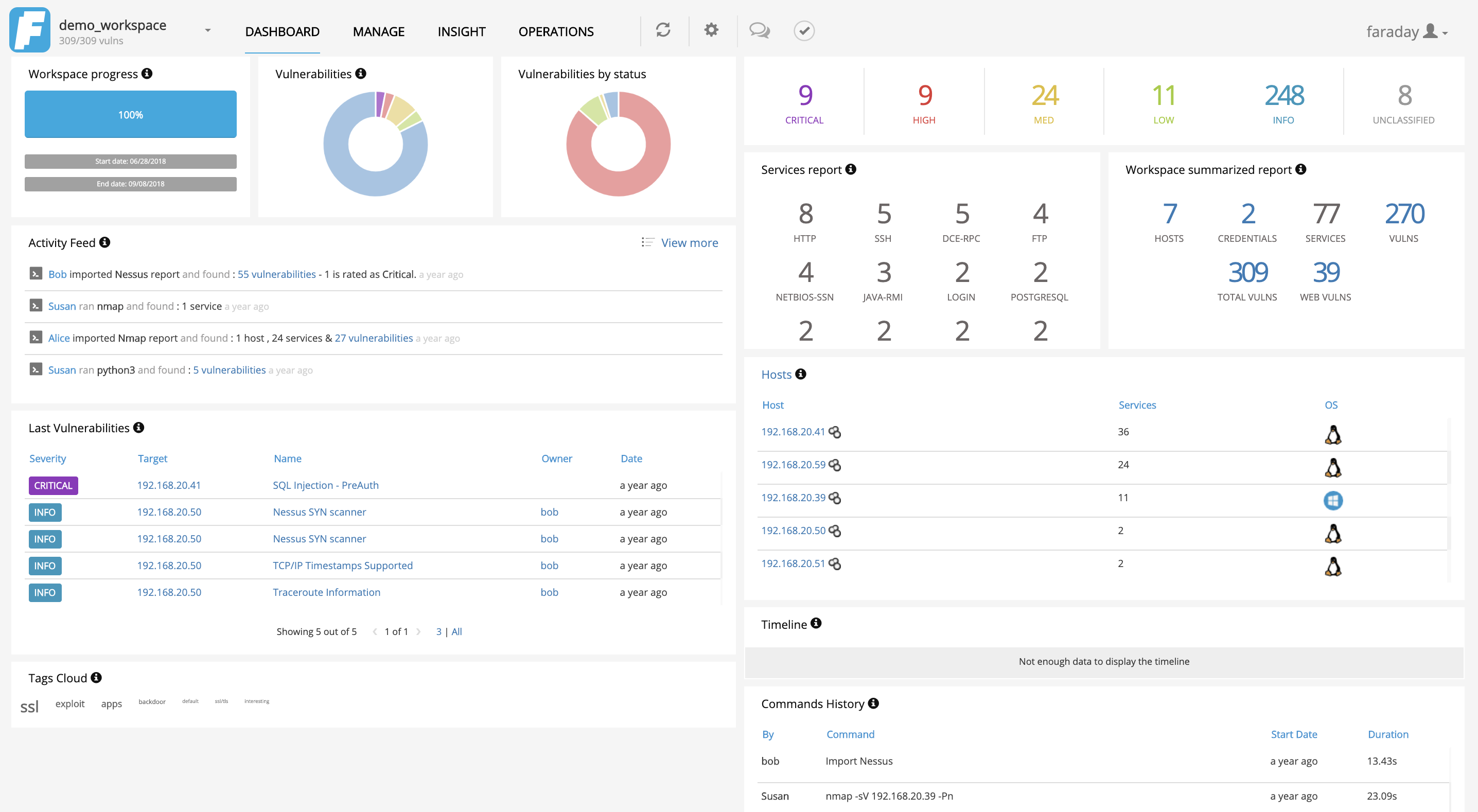 Faraday crunches the data you load into different visualizations that are useful to managers and pentesters alike.
Getting Started!¶
Check out our documentation for detailed information on how to install Faraday on all of our supported platforms.
Integrate and prioritize¶
Faraday is designed to optimize Vulnerability Management. Faraday normalizes, tracks, and identifies Assets and Vulnerability data coming from more than +80 security tools.
You feed data to Faraday from your favorite tools through Plugins. Right now there are more than 80+ supported tools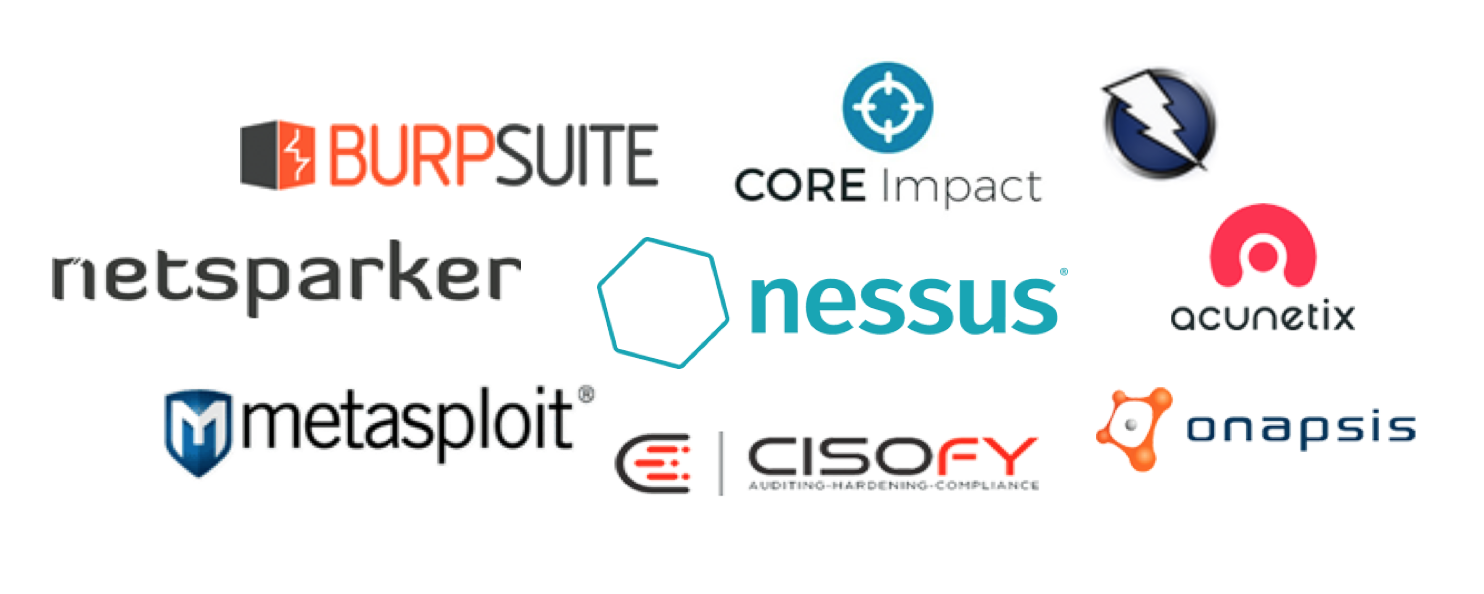 Some of the leading security scanners we support
Actionable reporting and Vulnerability templates¶
Every company has a different approach to reporting. Faraday provides a way for companies to export their data into their own compliance-ready formats.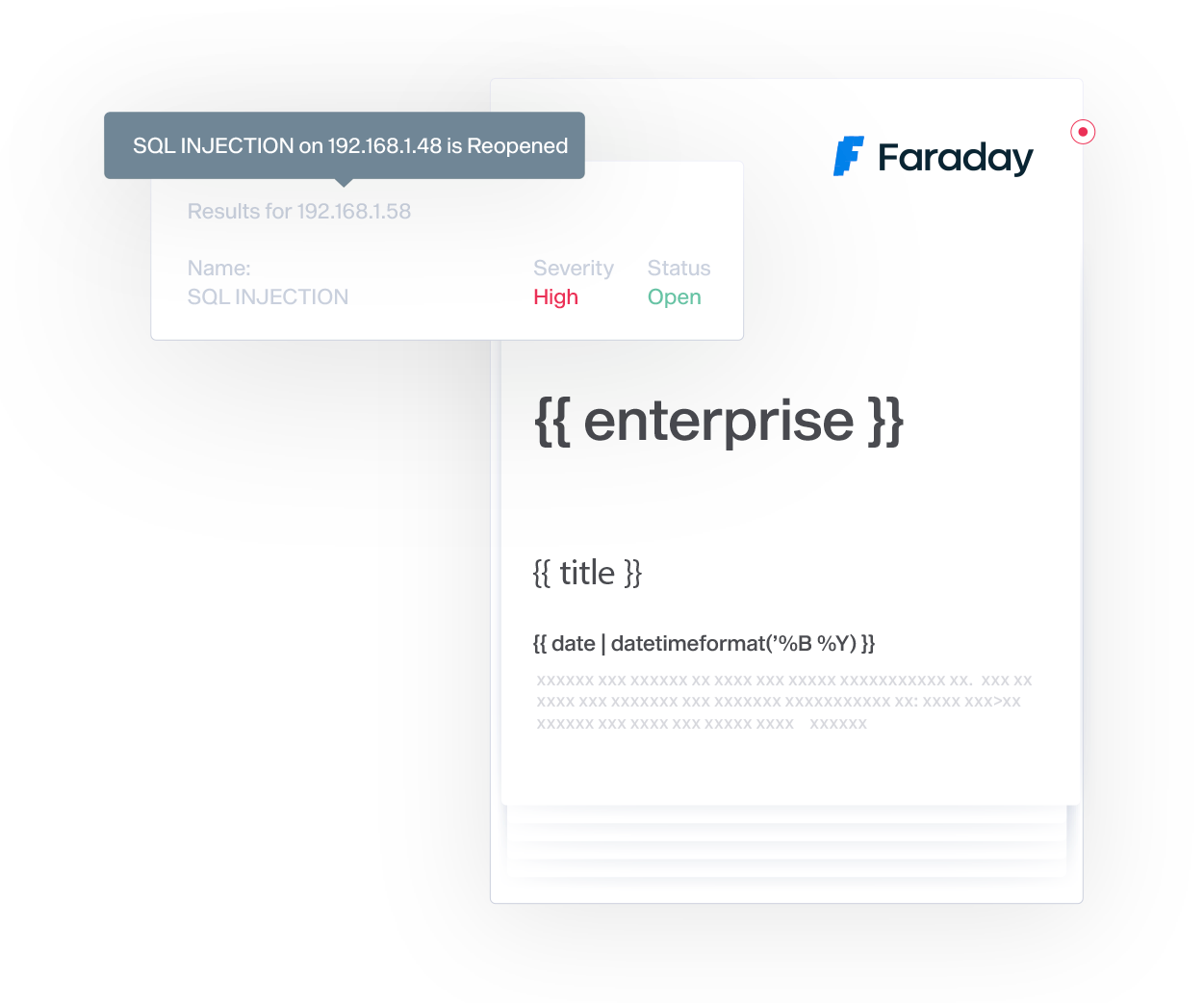 Vulnerability Templates Quickly fill out the gaps in your vulnerability data with Templates from your personalized Knowledge Base.
Reduce and Prioritize An interface built around collaboration and simplicity: manage, tag, prioritize with ease.
Faraday Client Our Shell allows you to upload results while pentesting actively.
Custom Workflows and seamless Deduplication¶
Trigger any action with custom events built to avoid repetitive tasks. Import all your data and never worry about duplicates, as Faraday automatically identifies and merges duplicated issues.
Easily schedule scanners and jobs with Agents¶
Agents are a lightweight, highly-scalable way to automate repetitive scheduled scans or triggered jobs that unnecessarily take up team resources.
Jira, GitLab, ServiceNow, SolarWinds, 2nd Factor Authentication (2FA) and LDAP¶
Synchronize your favorite ticketing systems (JIRA, GitLab, ServiceNow, SolarWinds) and integrate with your existing Direct Access Protocol (LDAP).
We are continuously adding new integrations based on customer requests.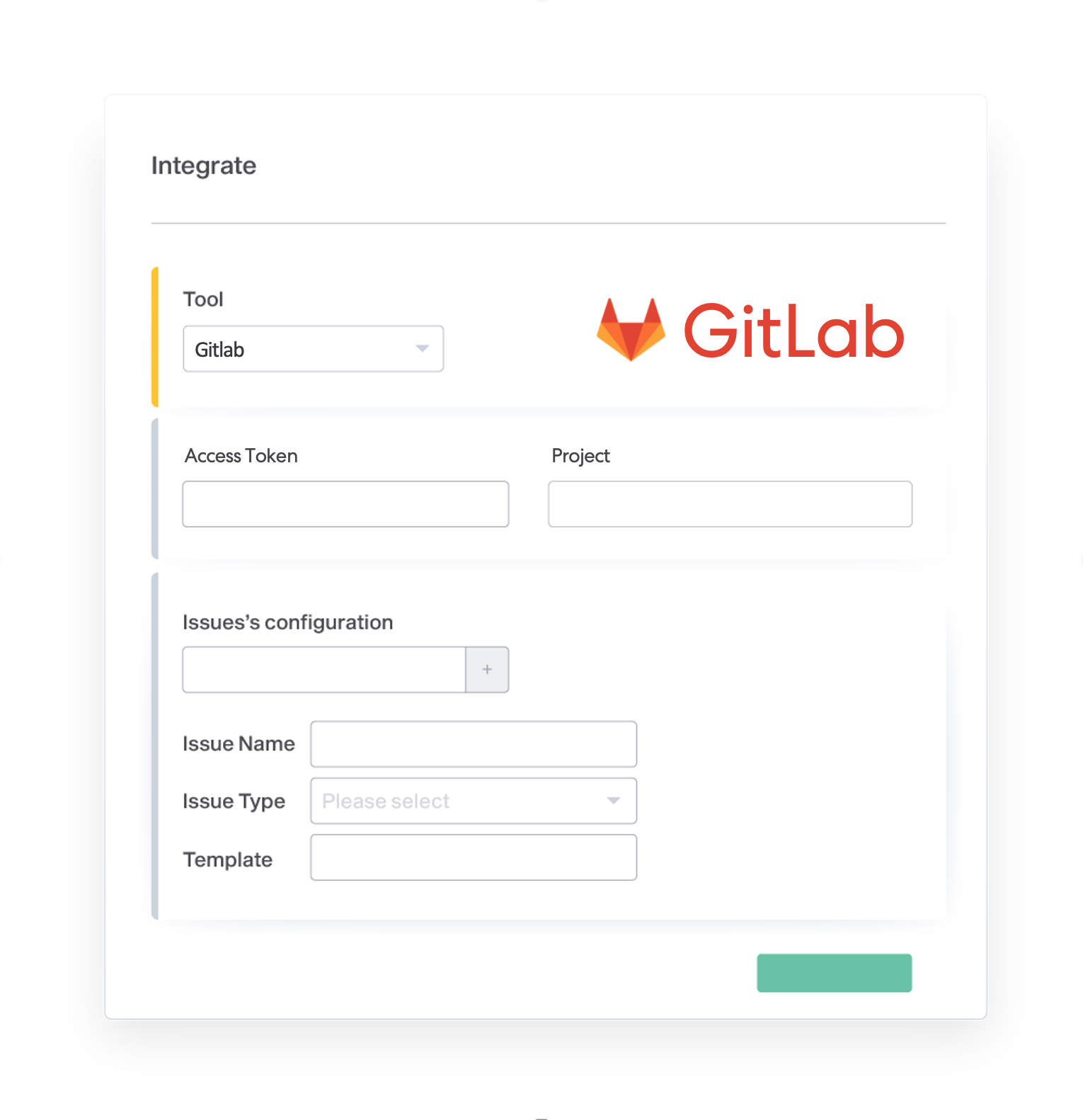 Easy-to-use REST API¶
Leverage our REST API to scale your own strategy by directly accessing integrations, analytics capabilities, and reporting depending on your needs.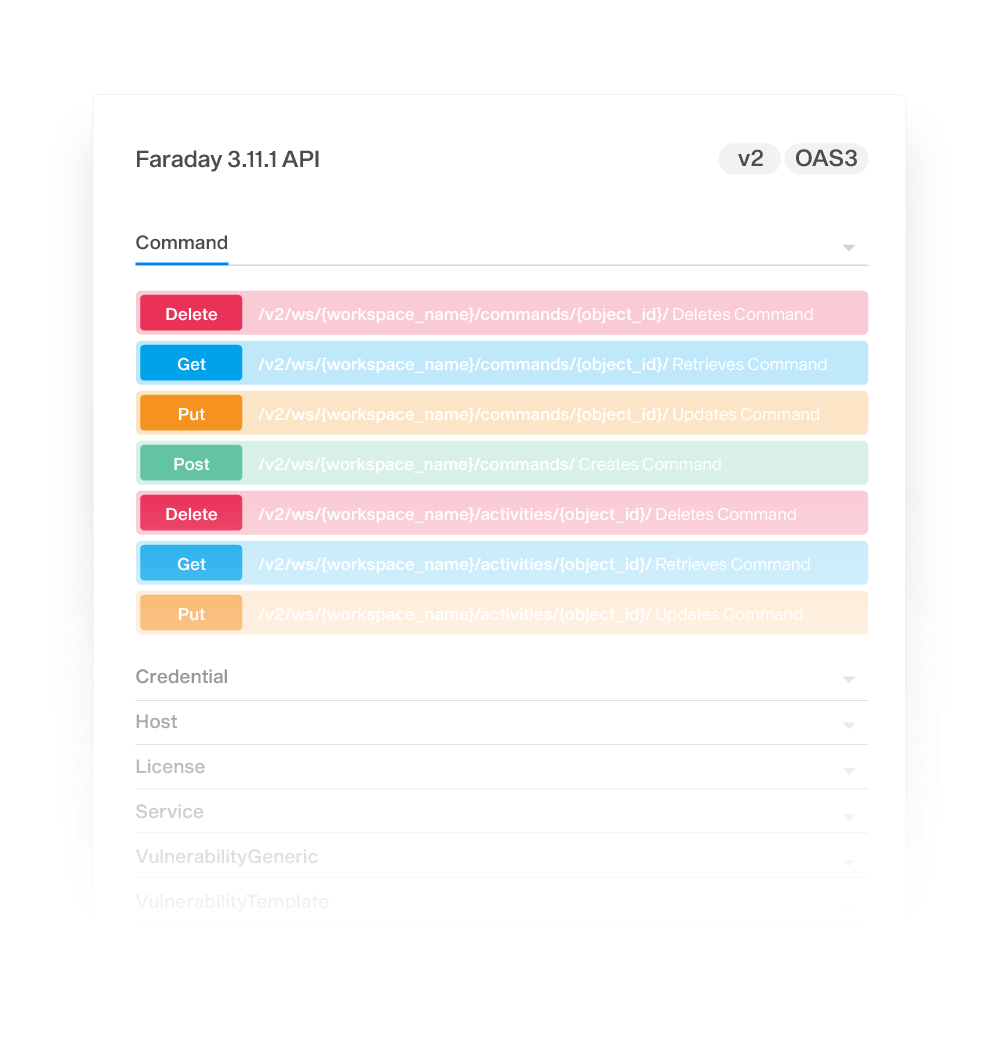 Presentations¶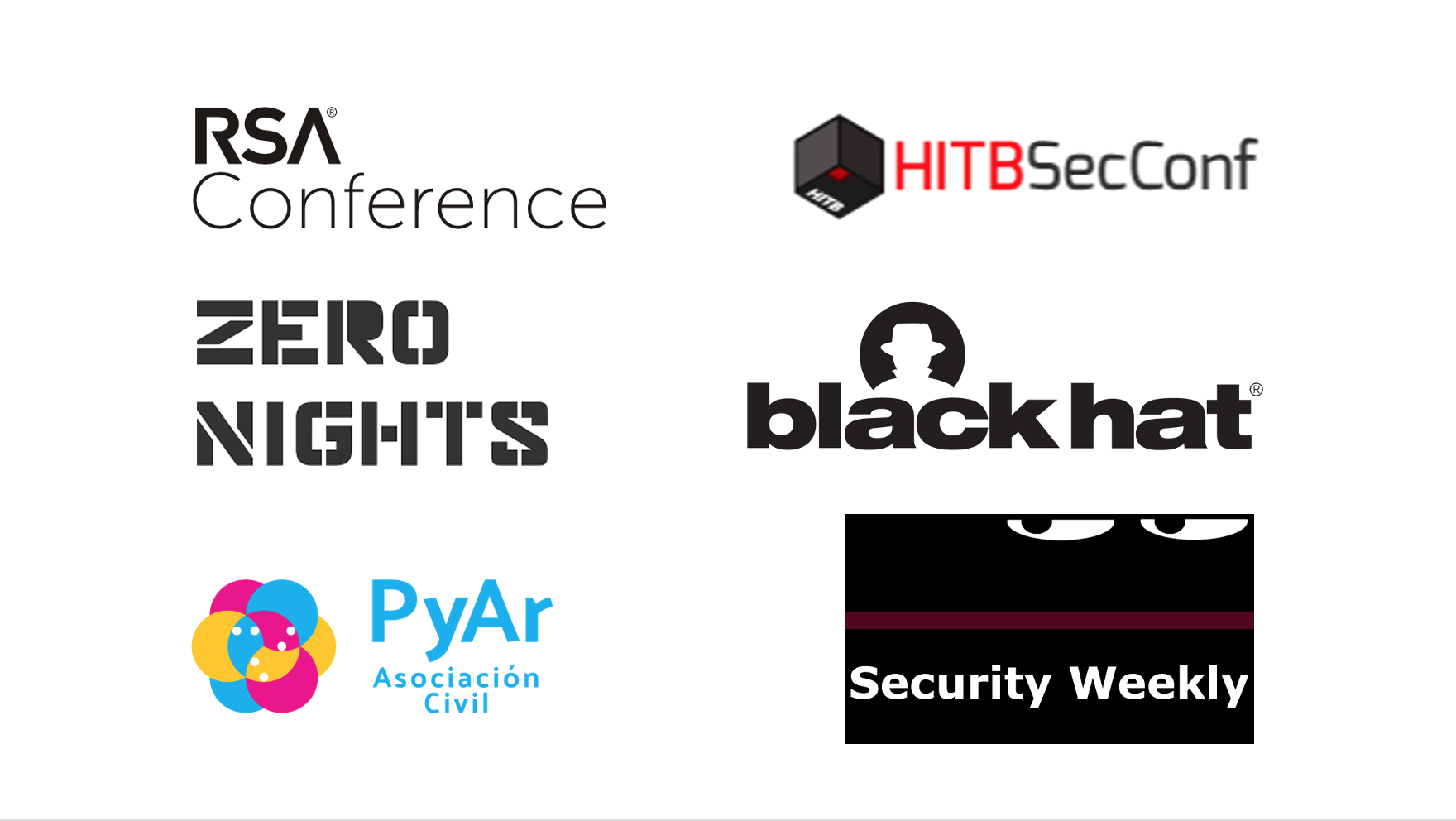 Some of the leading Security Conferences we present Faraday