GitLab
(V3 Deprecated)
This is a feature that allows you to send vulnerabilities from Faraday to GitLab.
Initial Configuration¶
GitLab's Configuration¶
Login into GitLab and navigate to Settings > Access Tokens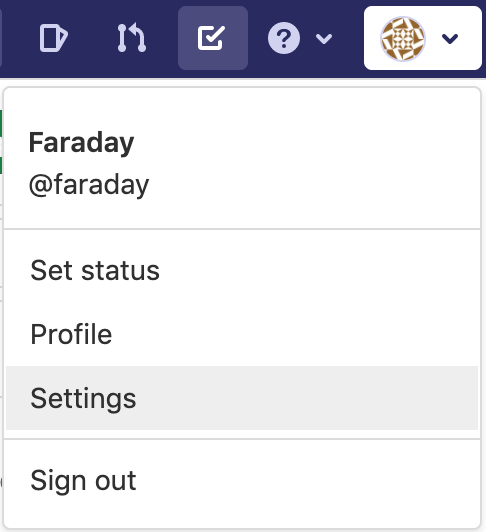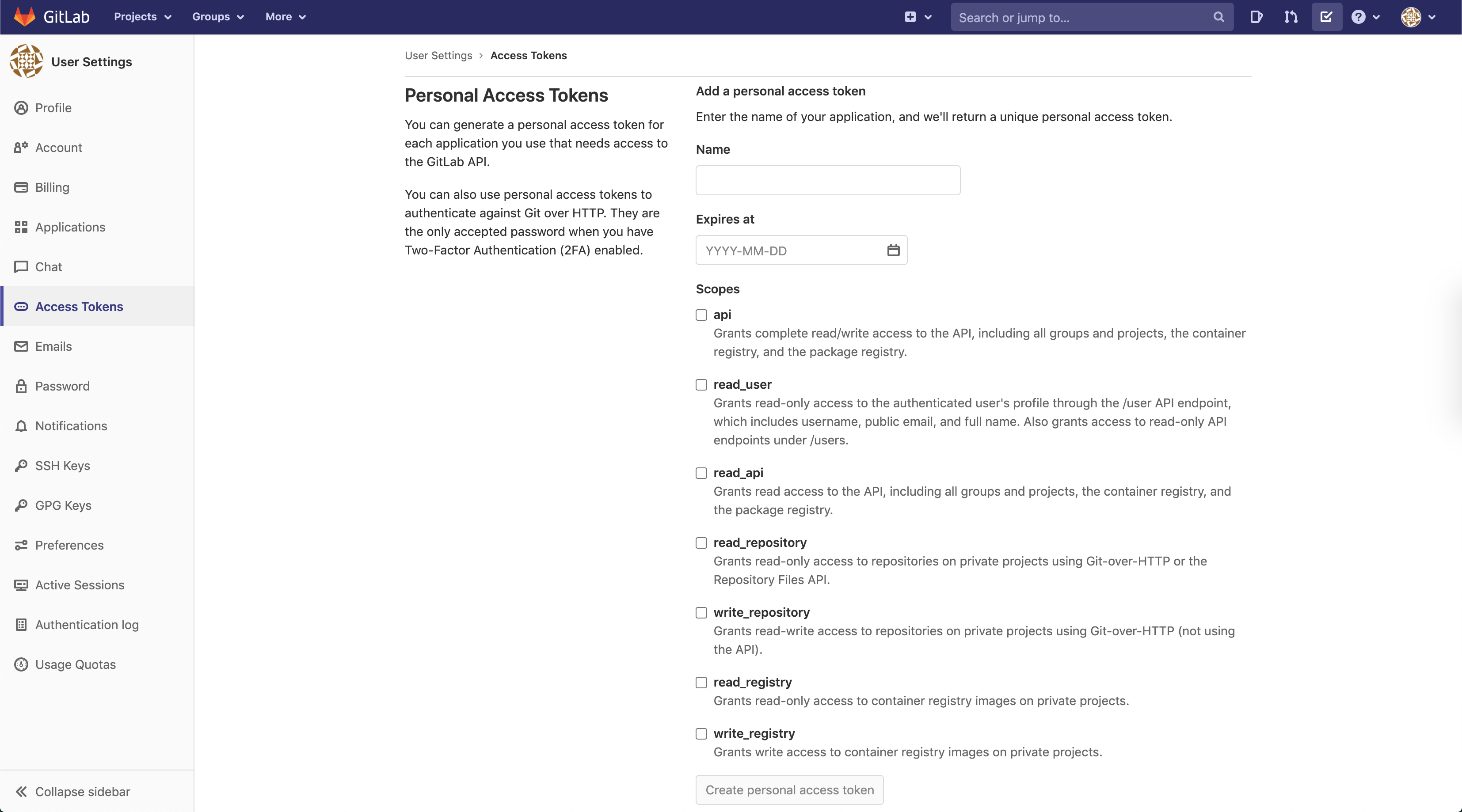 Create a Personal Access Token with the API Scope active: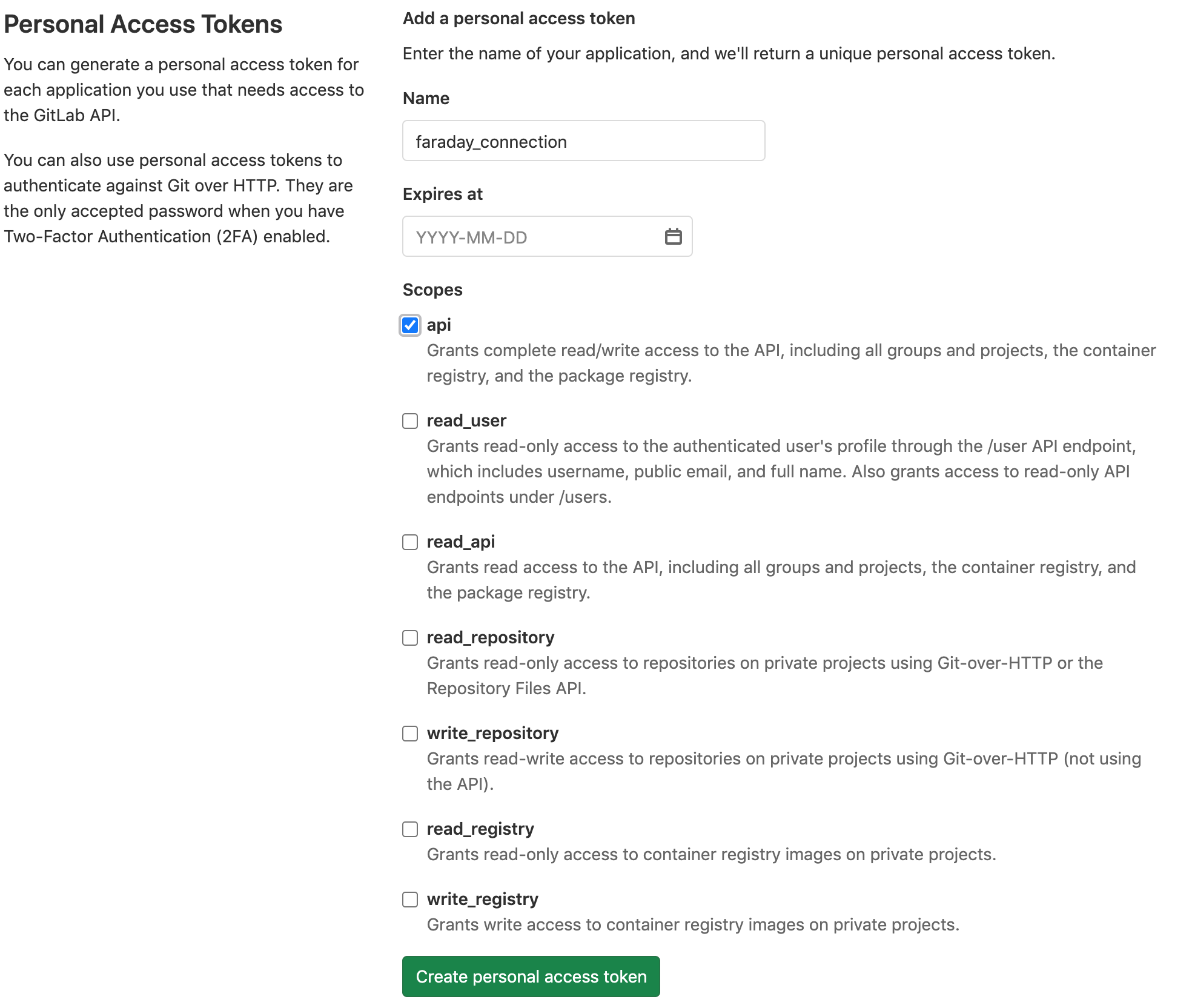 Copy and keep your generated personal access token
Now, select a Project from GitLab to connect with Faraday

---
Faraday's Configuration¶
Login into Faraday's Web UI and go to Setting clicking on your username at the top-rigth corner: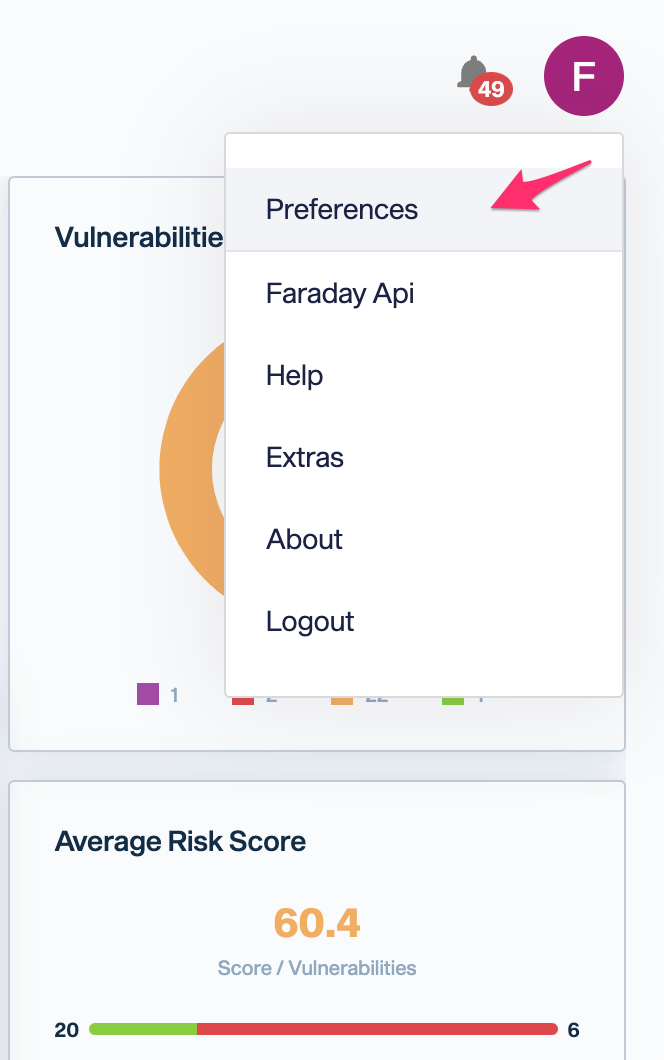 Inside Settings, navigate to Ticketing Tools and Select GitLab from the dropdown menu: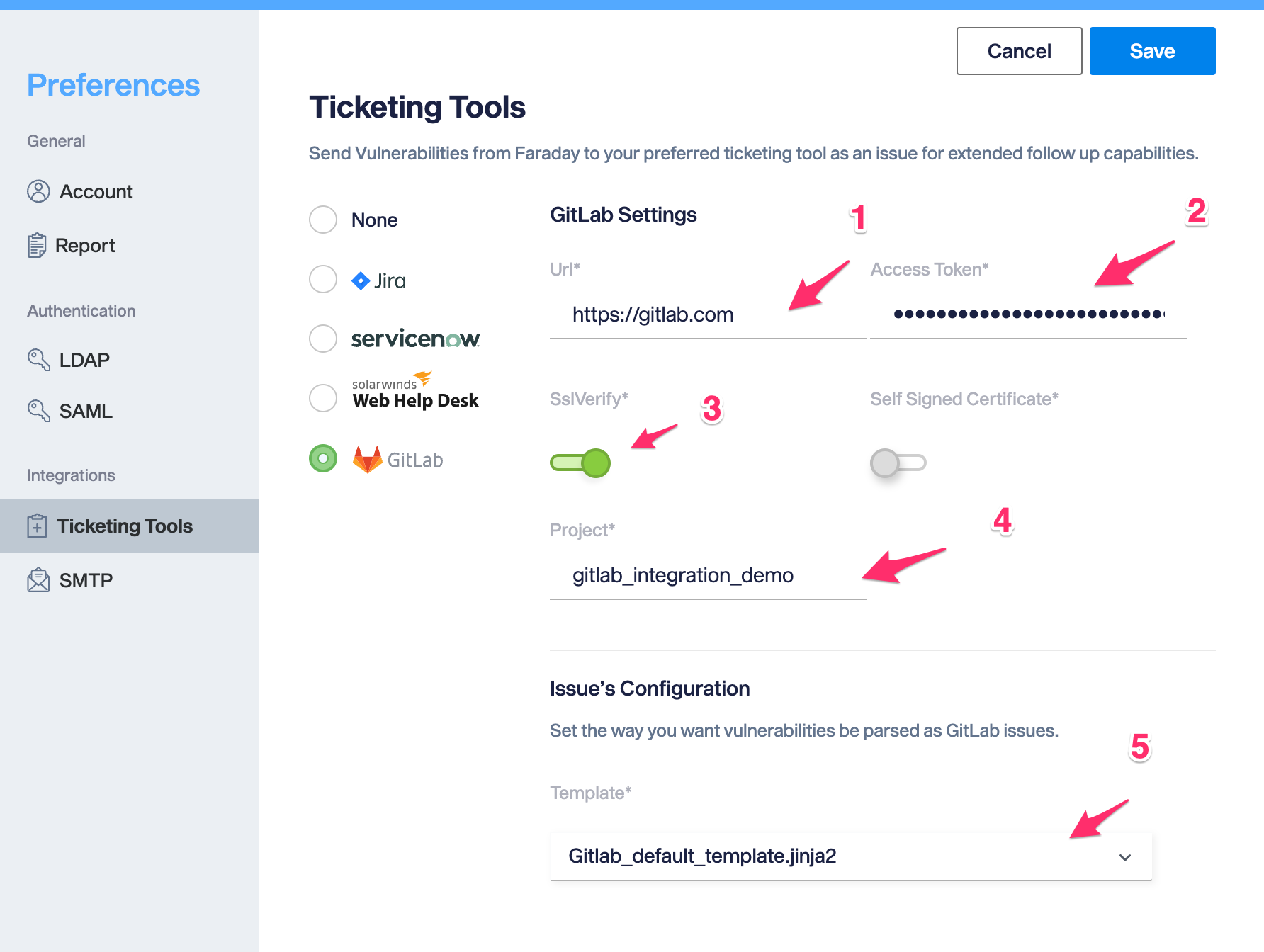 Now, complete those fields with your GitLab Project information.
Access Token (example): 4WRurWXnftGRbqCbJVUG
Project (example): TEST-PROJECT
template : choose a template from the dropdown menu (templates should be inside Faraday's Server at /home/faraday/.faraday/integrations_templates/)
Click here to download an example template.
If everything is Ok, click on the green Save button and you should see a pop-up like this:

---
Send vulnerability to GitLab¶
Access your Faraday's Web UI and go to Manage > Vulns.

Click on the dropdown menu Add columns and add the issuetracker column.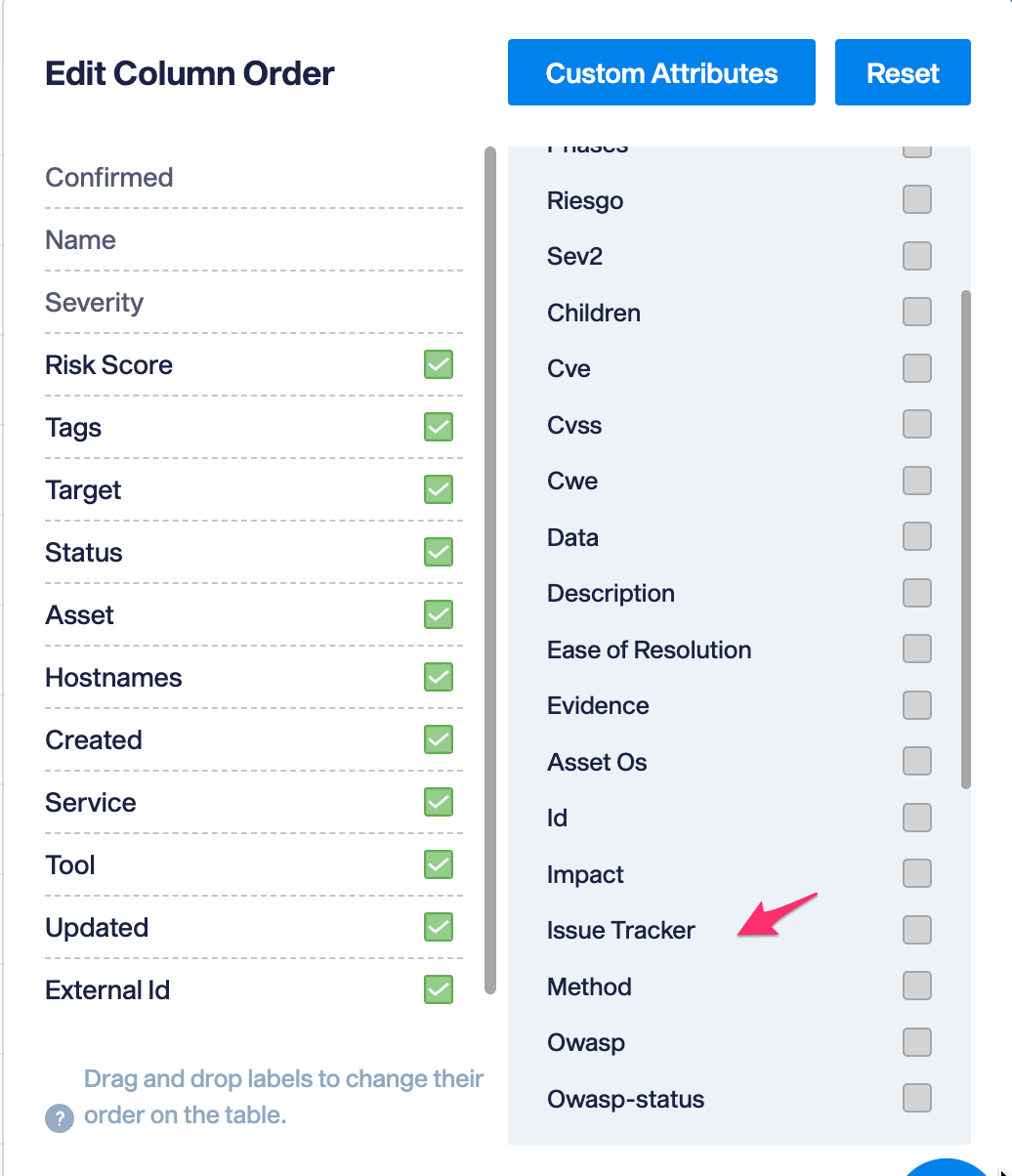 Now, select the vulnerability you want to export and click on Tools > Gitlab


Click Ok.
You should see the word Gitlab appearing on the issuetracker column at your vuln, you can click on it to see the issue that has been created on gitlab!