Activity Dashboard¶
Activity dashboard provides a quick view with graphics and an Activity Feed that will display in an effective view all the changes and stats for the workspace.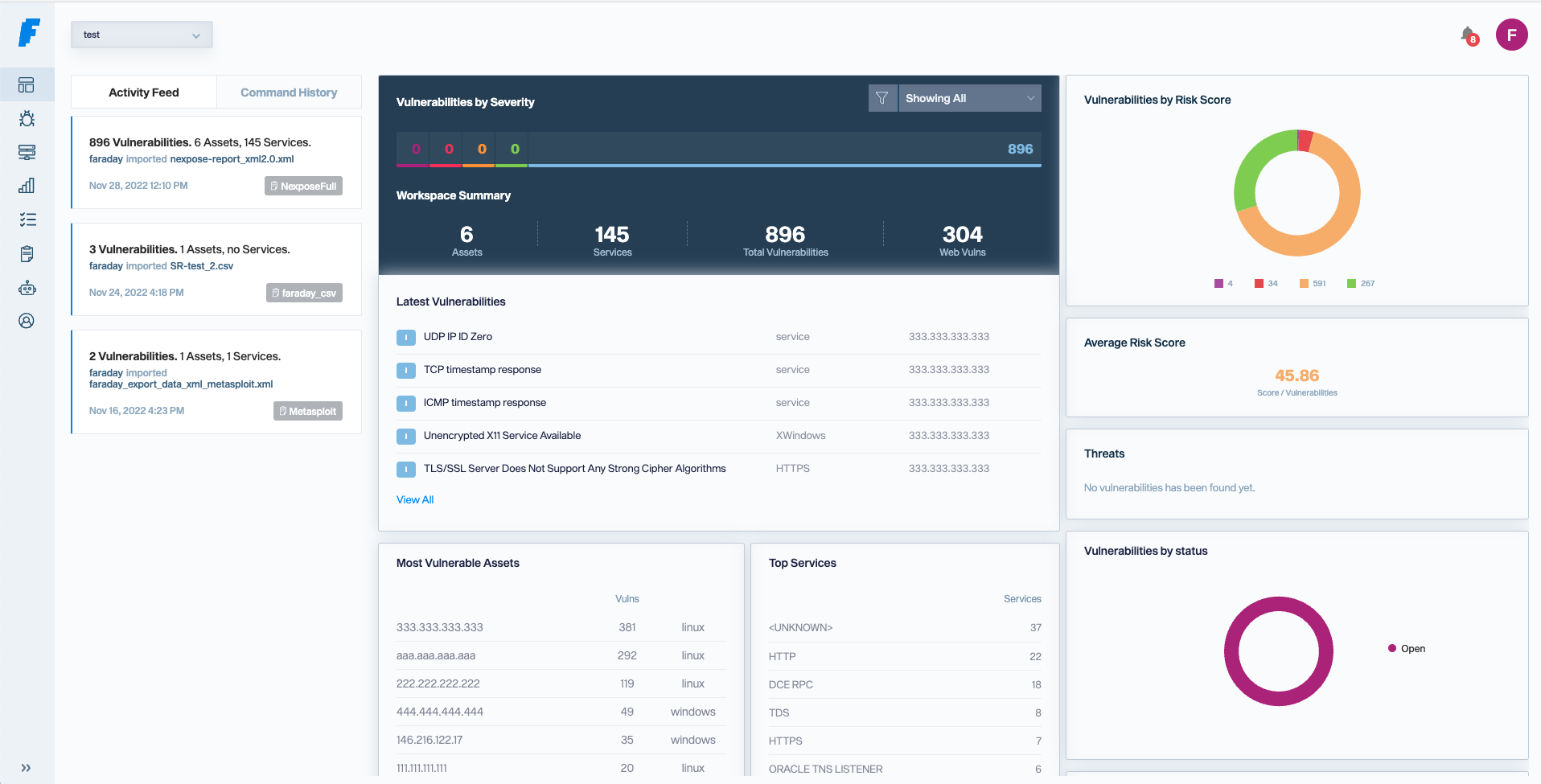 The Central view Vulnerabilities by Severities provides a New Filter that will allow to display confirmed or not closed Vulnerabilities, to show an overall but modifying the scope.

There are new Latest tags also linked to the vuln view to quickly access to some tag from the activity dashboard.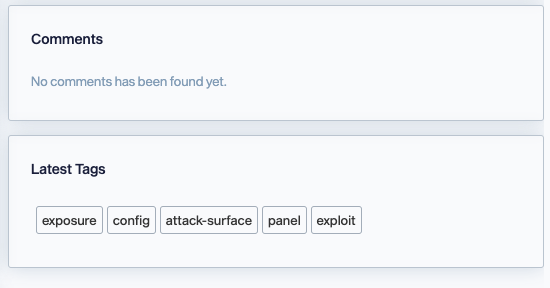 Comments will show all the latest comments in a selected Workspace