Faraday Zap extension
Importing to Faraday a XML report generated by OWASP Zap¶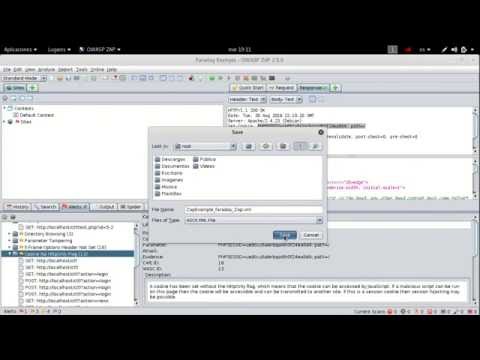 Using Faraday Zap Extension¶
With Faraday Zap Extension, you are able to send new issues directly from OWASP Zap into Faraday.
Download Faraday Zap Extension¶
The first thing we need to do is to download Faraday Zap Extension.
Configuring Faraday Zap Extension¶
Once we have downloaded it, we need to load it into OWASP Zap. You can load an add-on as the sample image below or by typing [Ctrl + L]: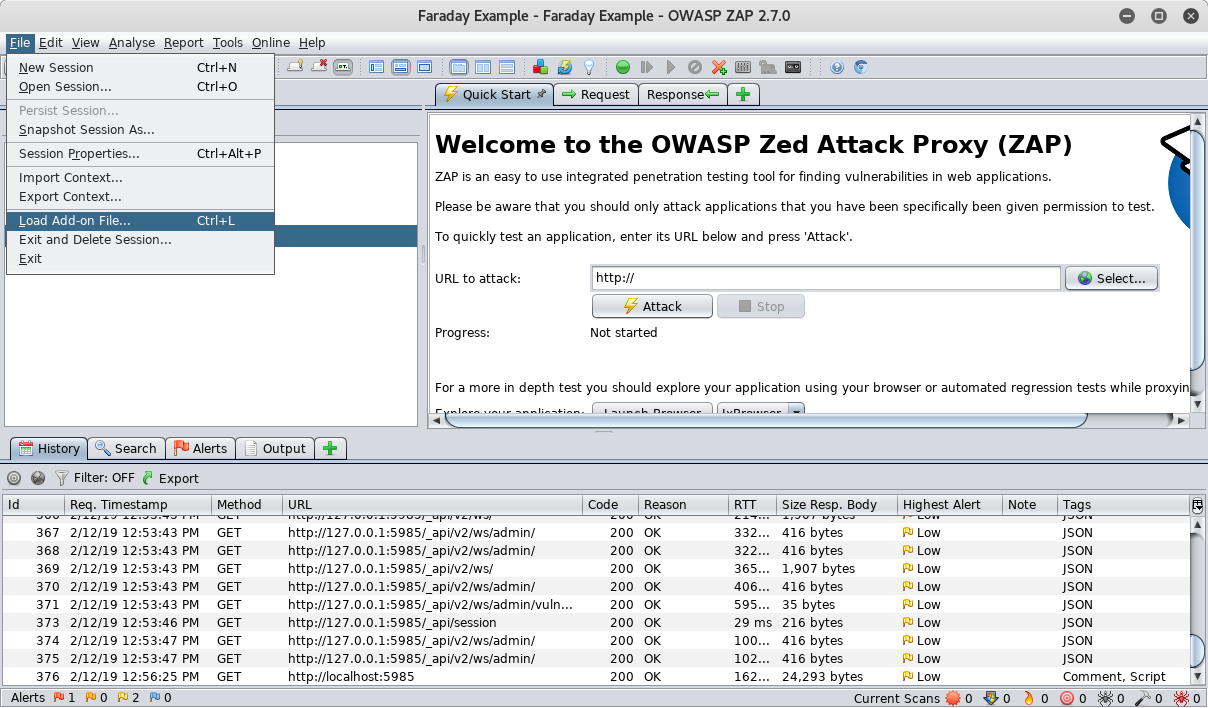 Now we need to authenticate into the Faraday Zap extension by using our Faraday's credentials. Go into Tools/Faraday configuration options or type [Ctrl+Alt+F]: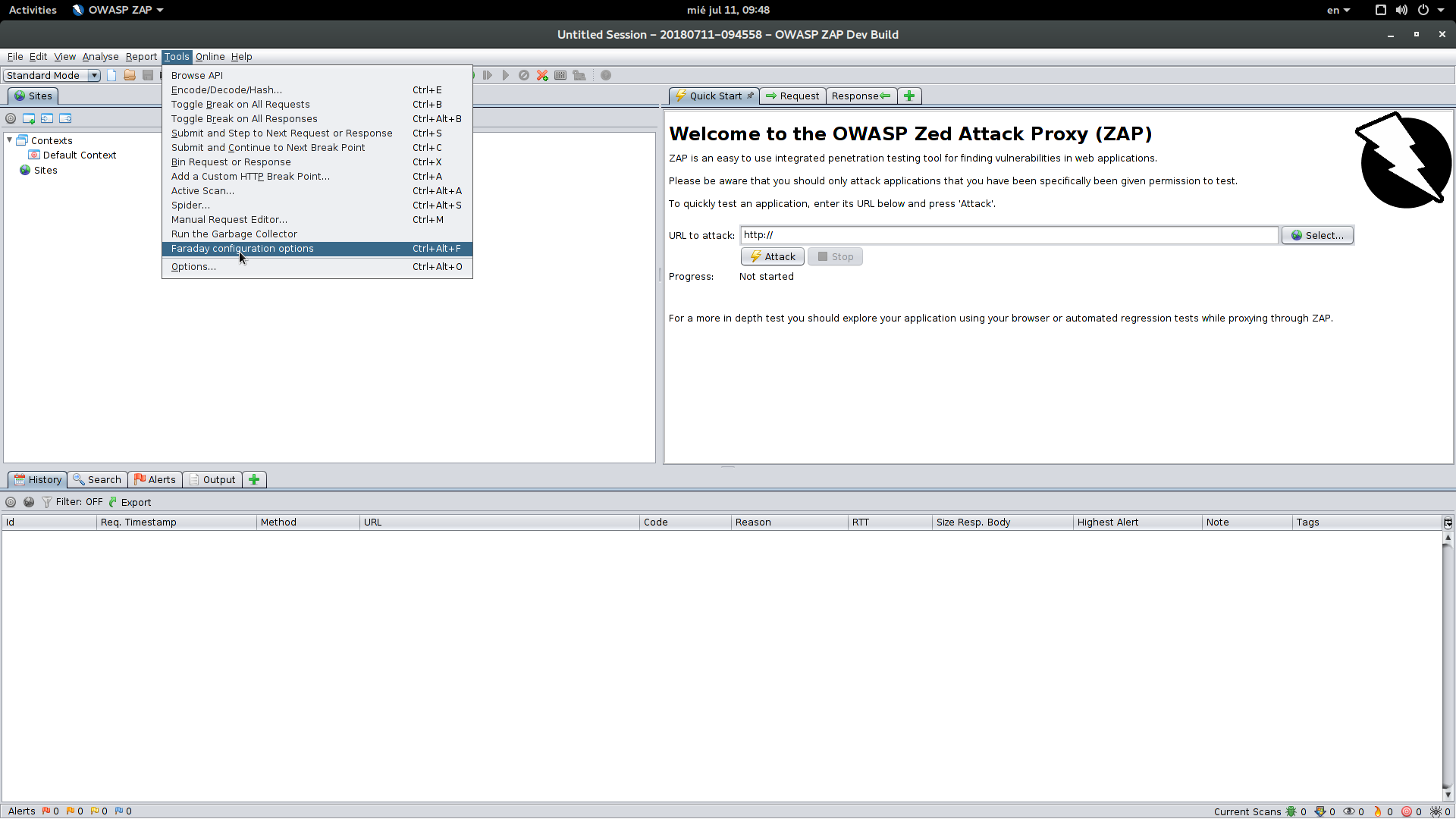 Type your credentials and set the Faraday Server URL to the correct one. Then click Login: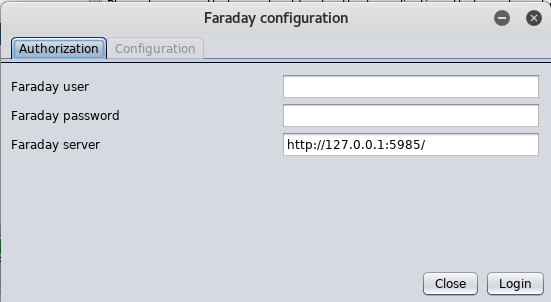 Once you are logged in, you can go to the Configuration tab and select the workspace where you want to work in: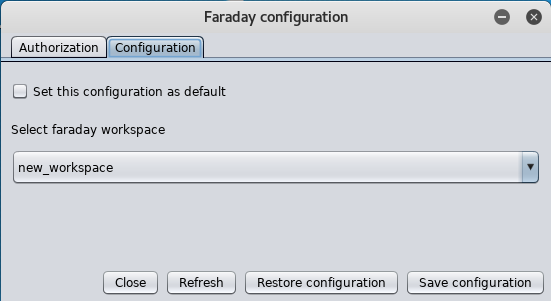 Note: by clicking on Refresh, you can update your workspaces from Faraday.
Sending requests and alerts into Faraday¶
Now that you have configured Faraday Zap extension, you can proceed to send issues into Faraday: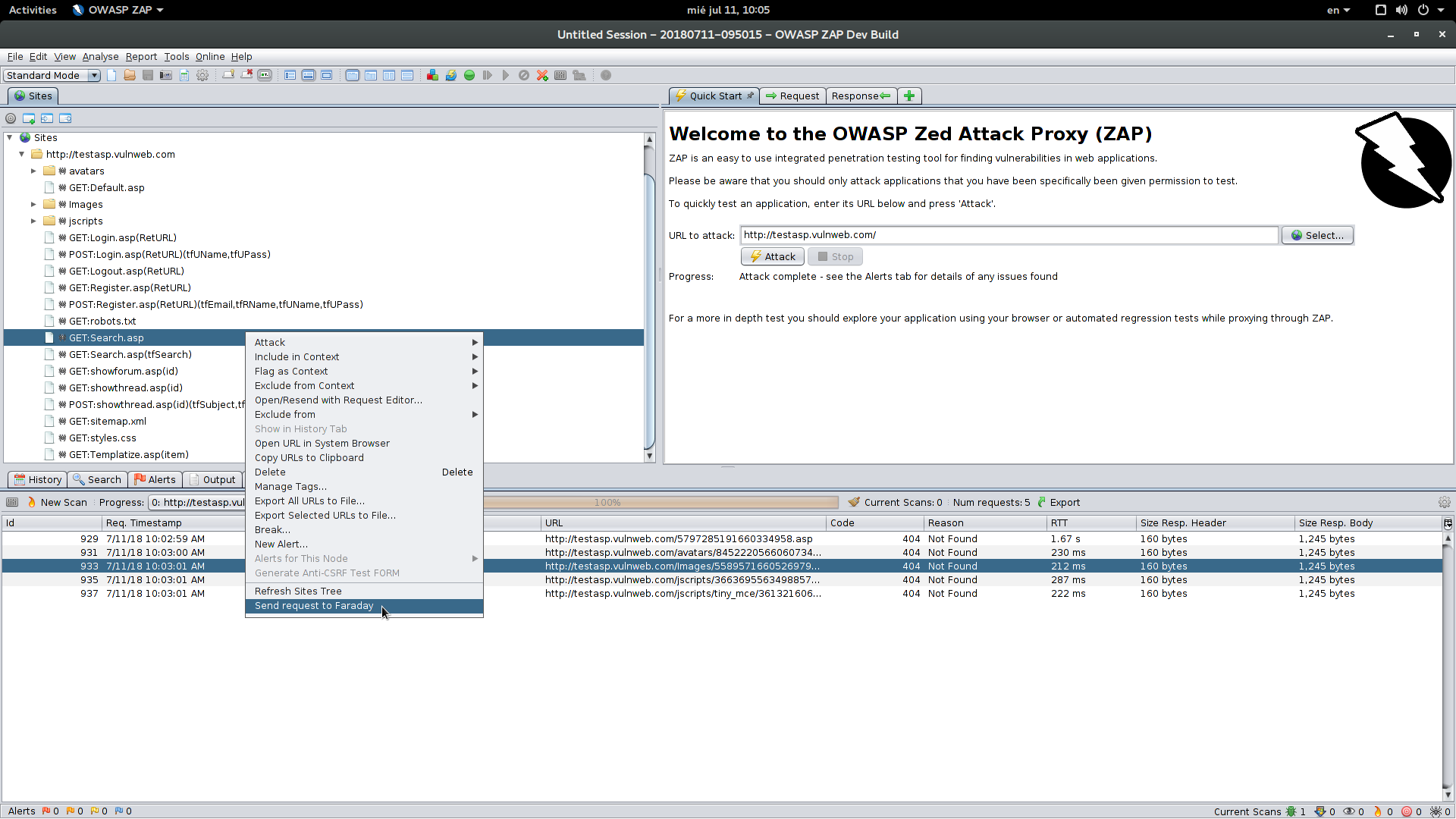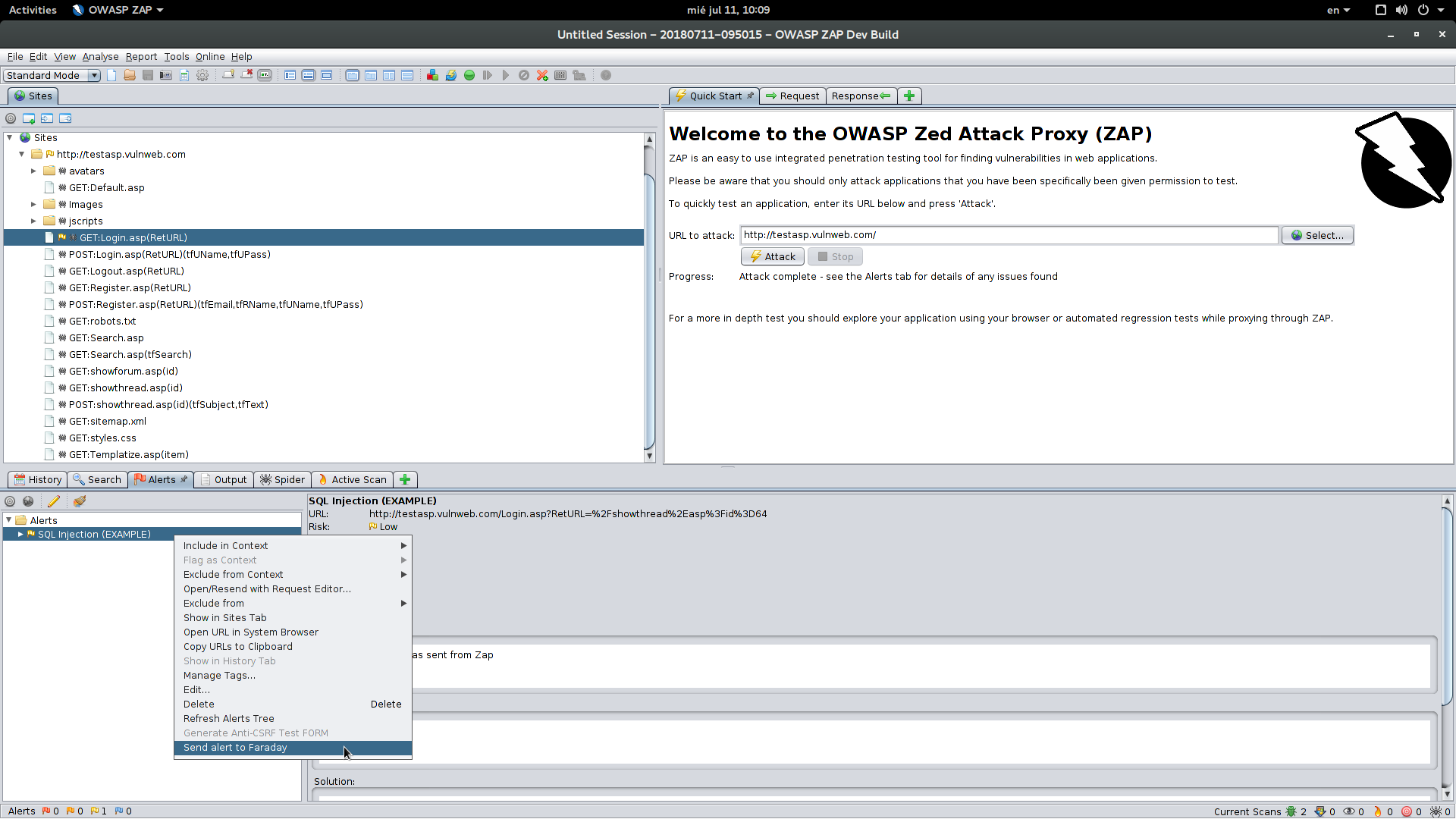 Uninstalling Faraday Zap Extension¶
To uninstall the extension, go into Manage Add-ons, select the extension named Faraday and then click on Uninstall Selected